The power of the wood bison.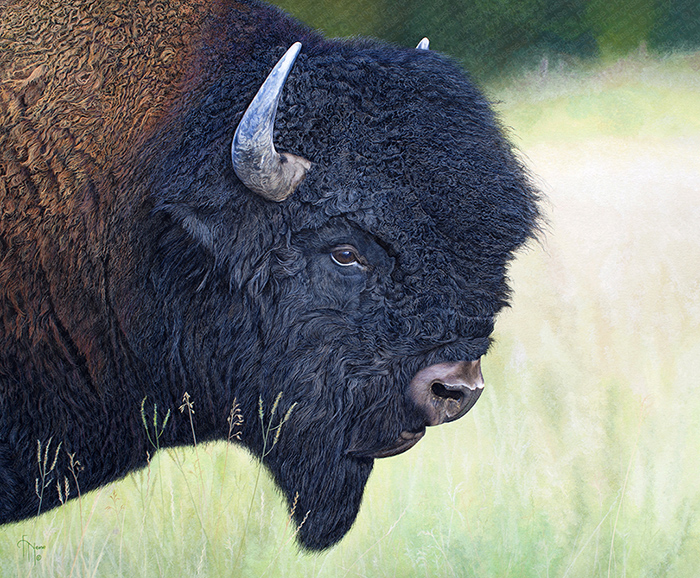 We are at the end of the summer, on the Alaska Highway, from Dawson City to Fairbanks and after the wonderful provincial parks Summits Lake and Muncho Lake we reach the height of Hotspring. Here we see in the distance a huge dark mass crossing the road very little traffic in this season. Too big to be a bear, it is only when we approach closer than we discover a lonely wood bison. This large ruminant grazing leisurely stops and within walking distance of us, I take this opportunity to chew and to define its features but is, nevertheless, after three seasons of observations that I had the clicks paint.











"Tatanka" made ​​gouache on Canson board.
Price: on request Original
Format: 66 x 56 cm
Art reproductions, signed, numbered, available here